Why book with hoteltorremar.com
10% discount
exclusive
web

Late check out
upon
availability

Early check in
upon
availability

Free Wifi
Discover the charm of
Torre del Mar
---
Torre del Mar is famous for its magnificent beaches and its promenade, but it also has other lesser-known gems to discover. It is part of the Axarquía region, which has a total of 31 municipalities that are a unique combination of cliffs, small coves, golf courses, mountain areas and valleys. From the Hotel Torremar you can visit towns such as Vélez-Málaga, Nerja or visit the city of Málaga. We are just 30 km by car via the A7 motorway and 45 km from the Pablo Ruiz Picasso Terminal at Malaga Airport. Torre del Mar is a luxury within your reach!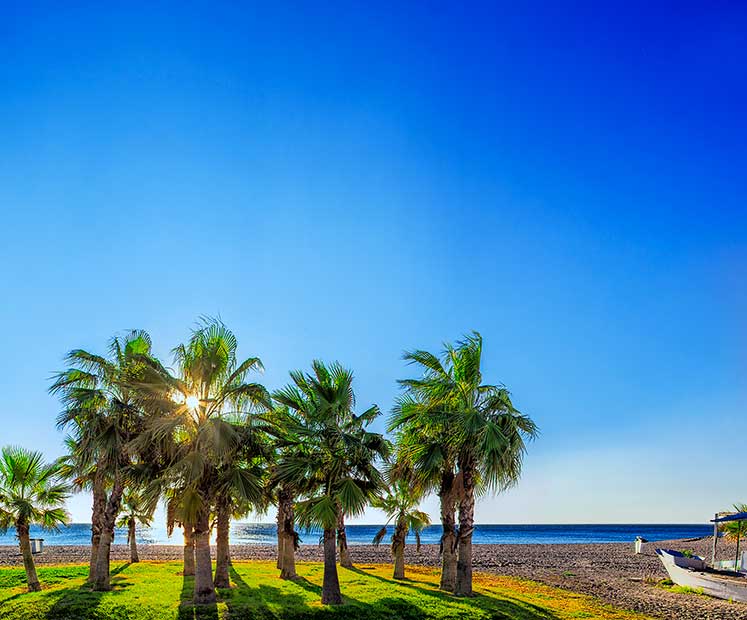 Torre del Mar Beach
---
Torre del Mar beach is urban, wide and with dark sand. In winter it is a recommended place to practice rod fishing.

And in summer it is ideal to visit with the family, since it has all kinds of services to enjoy a magnificent day under the sun. It has been awarded the "Q" flag for quality and the Blue Flag!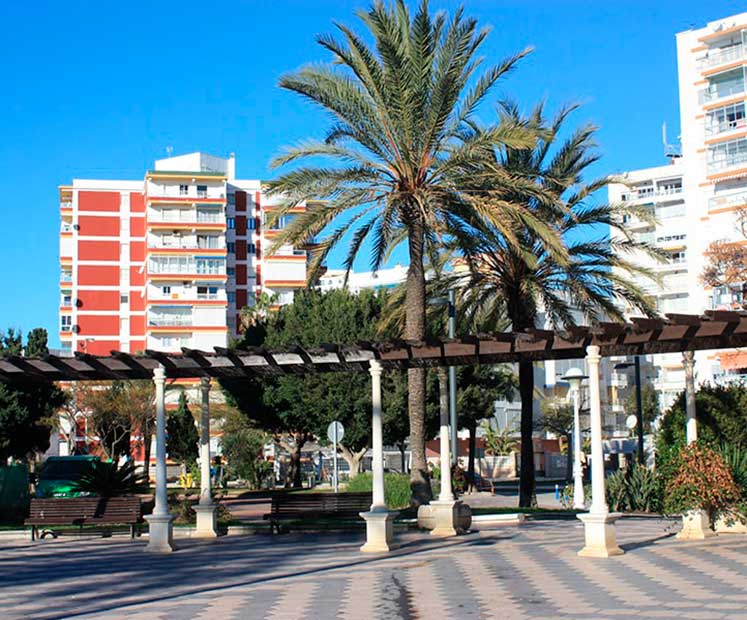 Promenade of Torre del Mar
---
Torre del Mar promenade was built in the 1970s and offers about 4 km to walk and enjoy the sea breeze. It is one of the most complete and pleasant in Europe, located in front of the Levante and Poniente beaches. Includes restaurants and nightlife establishments. Other of its attractions are the lighthouse, numerous sculptures, the sector called Paseo de los Poemas, the Temple of Music, the Solidarity Fountain and the representation of famous works by Picasso, born in Malaga.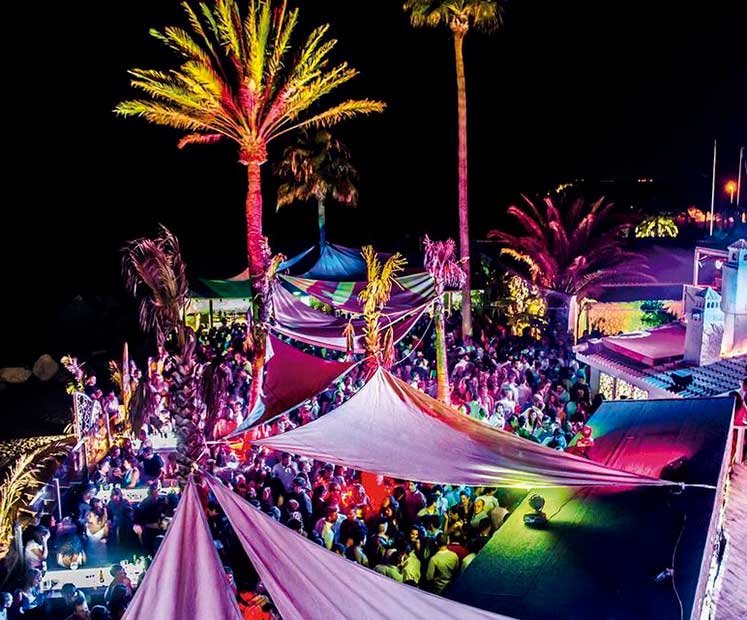 Leisure and culture of the Axarquía
---
Axarquía on the Costa del Sol brings together one of the most extensive cultural and leisure offers in Andalusia. You can enjoy the Theater in Almáchar, the La Rahige leisure center that offers an area with fountains and barbecues or the artistic exhibitions of the Sala del Arte de Nerja where it is committed to the development and promotion of local artists.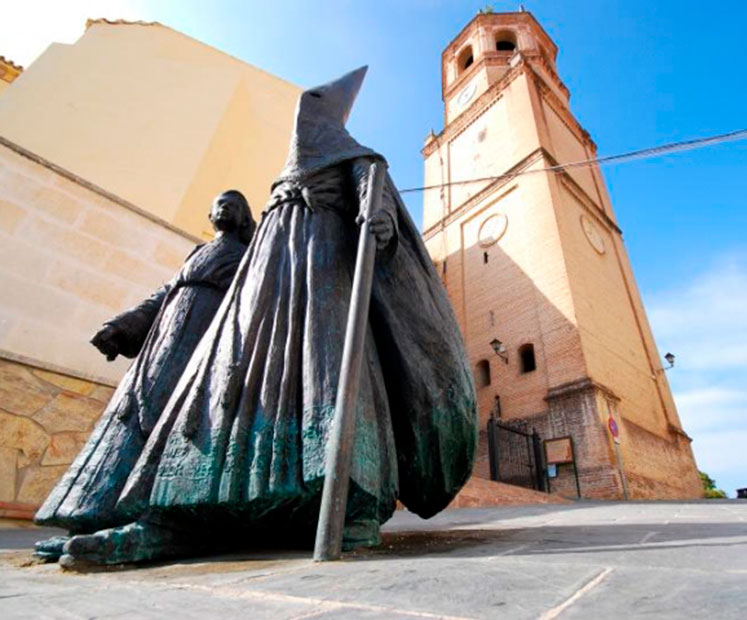 Descubre Vélez-Málaga
---
Vélez-Málaga combina la cultura de los pueblos del interior de la Axarquía y el dinamismo de los enclaves costeros de Málaga. Su rico patrimonio monumental y sus 25 kilómetros de franja litoral convierten a este municipio en un destino ideal durante todo el año. Pasear por el casco antiguo de Vélez-Málaga, declarado Conjunto Histórico Artístico, es sumergirse en la historia. Y es que muchas fueron las civilizaciones que dejaron su huella, como la romana, la fenicia, la cartaginesa o la musulmana, ésta última, sin duda, una de las más profundas y significativas.
Entre los monumentos más representativos se encuentran La Fortaleza árabe y sus murallas, así como su herencia religiosa con iglesias construidas sobre las antiguas mezquitas. El Palacio del Marqués de Beniel es uno de los monumentos más destacado de la arquitectura civil de la capital de la Axarquía, una mezcla los estilos mudéjar y manierista, y que hoy en día es la sede de la Fundación María Zambrano, célebre filósofa y ensayista nacida en Vélez-Málaga. Cerca de este palacio se encuentra la Casa de Cervantes, una antigua vivienda solariega del siglo XVI en la que se dice que se hospedó el escritor Miguel de Cervantes y nació un supuesto hijo ilegítimo del rey Felipe IV. Precisamente uno de los mayores orgullos de Vélez-Málaga es la mención Miguel de Cervantes hace a la ciudad en "El Ingenioso Hidalgo Don Quijote de la Mancha": "¡Gracias sean dadas a Dios, señores, que a tan buena parte nos ha conducido! Porque, si yo no me engaño, la tierra que pisamos es la de Vélez-Málaga".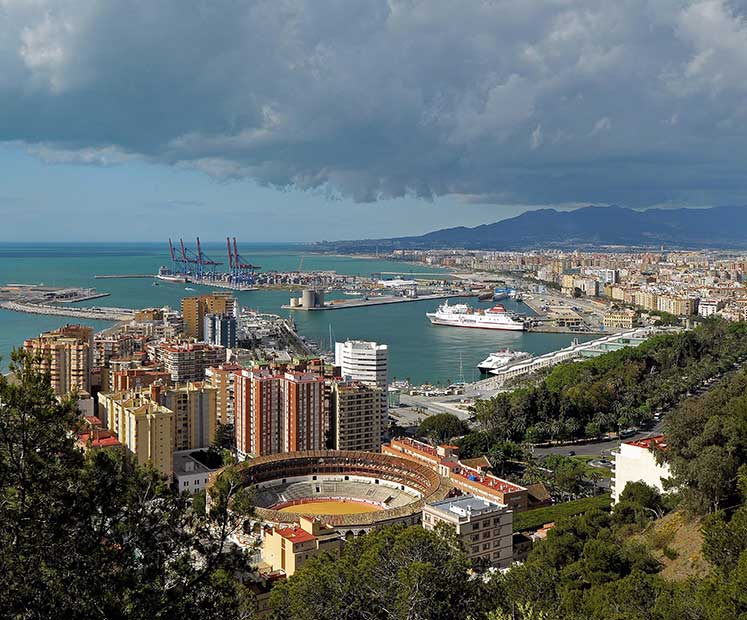 And in Malaga you can not miss…
---
Our hotel is located just 20 minutes from Malaga, a vibrant and cosmopolitan city that offers a wide variety of plans and places to visit, among which we suggest:
Enjoy the panoramic views of the city from Gibralfaro.
Stroll through one of the busiest and best-known streets in Malaga: Calle Larios.
Watch a Málaga match at La Rosaleda stadium.
Visit the Roman theater and Alcazabilla street.
Get to know the cathedral of Malaga, also called "la manquita".
Go shopping on Calle Nueva.
A guided tour of the Concepción Botanical Garden.
Discover the charm of the Alcazaba of Malaga.
Visit the Museum of Arts and Popular Customs.
Get to know the Thyssen Museum collection.
Visit the birthplace of Picasso in the Plaza de la Merced.
Enjoy a guided tour in the Picasso Museum.
Watch one of the Cervantes Theater shows.
See the Malaga processions during Holy Week.
See new works at the Contemporary Art Center of Malaga.
Discover the collection of the automobile museum in Malaga.